EXPERIENCE ROCK CITY GRILL
The Rock City Grill is Spokane's most creative restaurant featuring Italian food with an attitude, mixed in with some American favorites. Voted the: "Best Restaurant in Spokane " & "The Best Happy Hour."Rock City Grill boasts a sixty-item menu, featuring our Woodstone oven, over 60 wines including Leonetti and Woodward Canyon, ice-cold Martinis & 13 Micro Brews. We invite you to come & experience your meal with Attitude!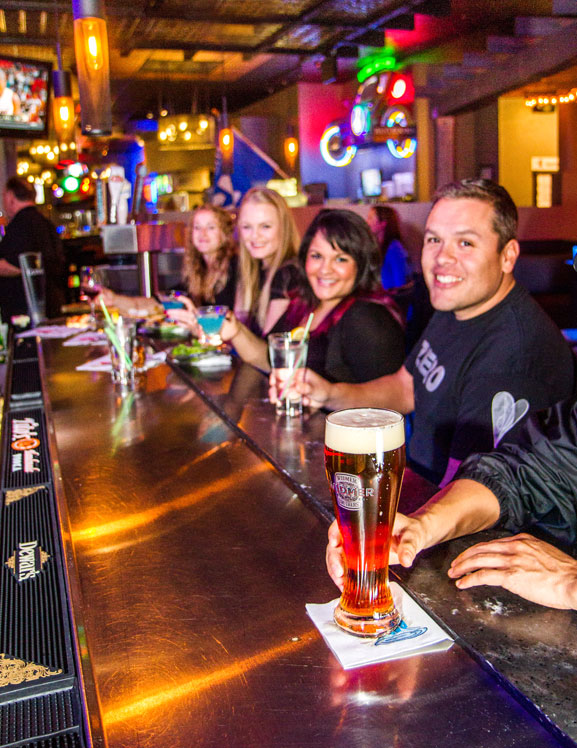 MAKE A RESERVATION
To book a table, you can call us at (509) 455-4400 OR click on the link below.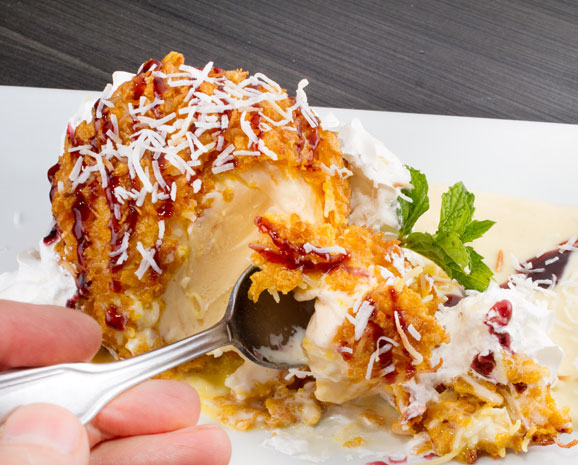 Deep Fried Ice Cream
Have you ever tried our Fried Ice Cream?

It is one our favorite desserts. Coconut breaded French vanilla ice cream with whipped cream and raspberry sauce. It doesn't get any better than this!
Come on in and try some!